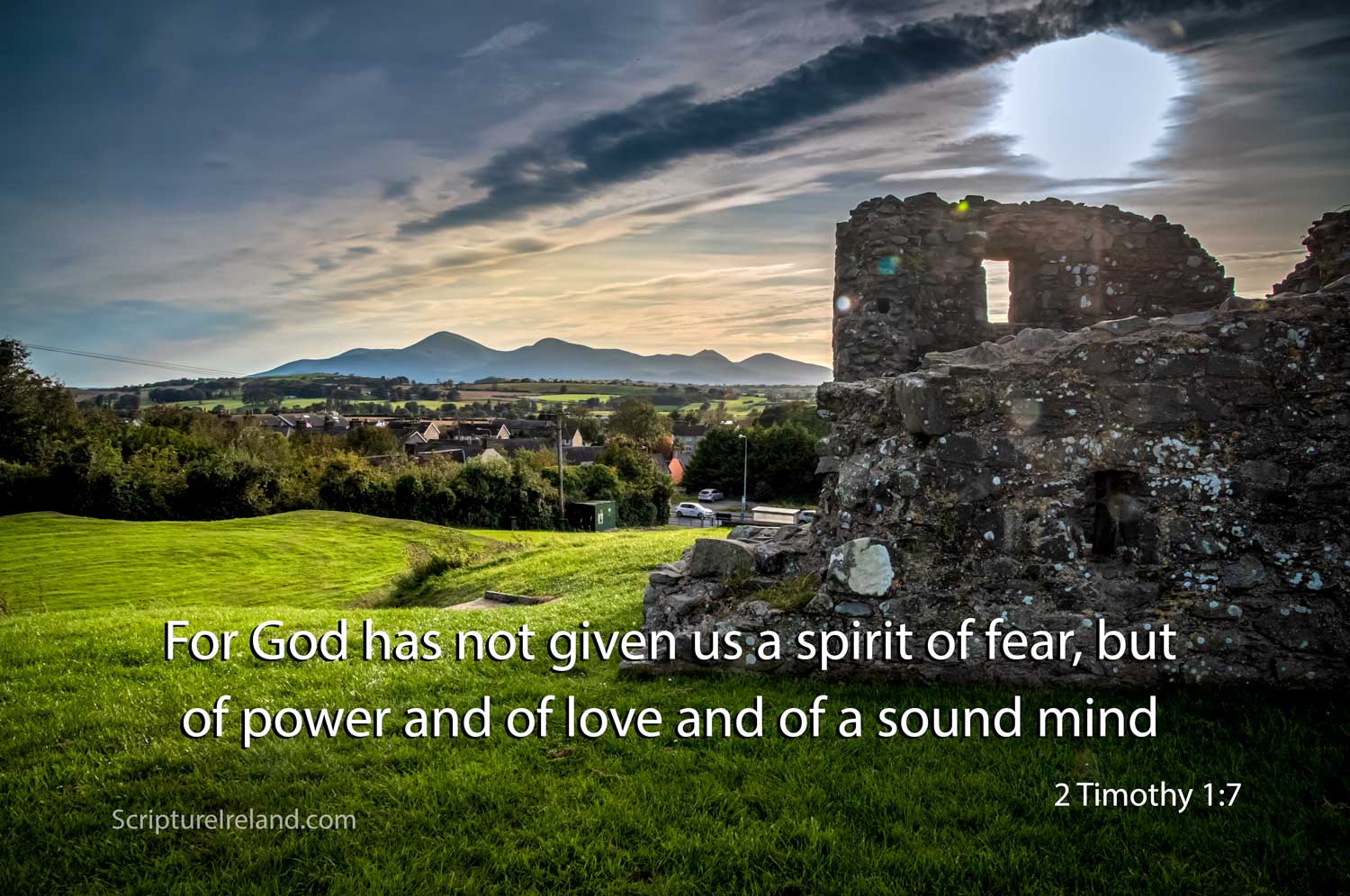 Clough Castle with Mourne Mountains in background, County Down
The small village of Clough in County Down houses the ruin of this motte and bailey castle, built in the late 12th century as part of the Anglo-Norman invasion of Ulster. Its construction was managed by the prominent Knight, John De Courcy, who masterminded a programme of castle building to establish Anglo-Norman authority.
This castle at Clough would have controlled one of the main routeways into the area from the south and may also have acted as part of the defence of a larger castle at Dundrum, just a few miles away.

In the sixteenth century, the ruined 'keep' was rebuilt as a tower house. The castle sits on a 25ft artificial mound, giving a vantage point for lovely views over the surrounding countryside, including the Mourne Mountains.