These are the ancient church ruins of St Cuthberts on the Ballytober Road, Bushmills, County Antrim. The church dates from the late 1630s and was built on the site of a much older medieval church. This was a place of worship for Protestant settlers in the area but it is credited as having been provided by Catholics; namely, Lady Katherine Manners, wife of the first Earl of Antrim, Randall McDonnell, and widow of the late Marquess of Buckingham. It is, therefore, a rare example of church tolerance in this region at that time.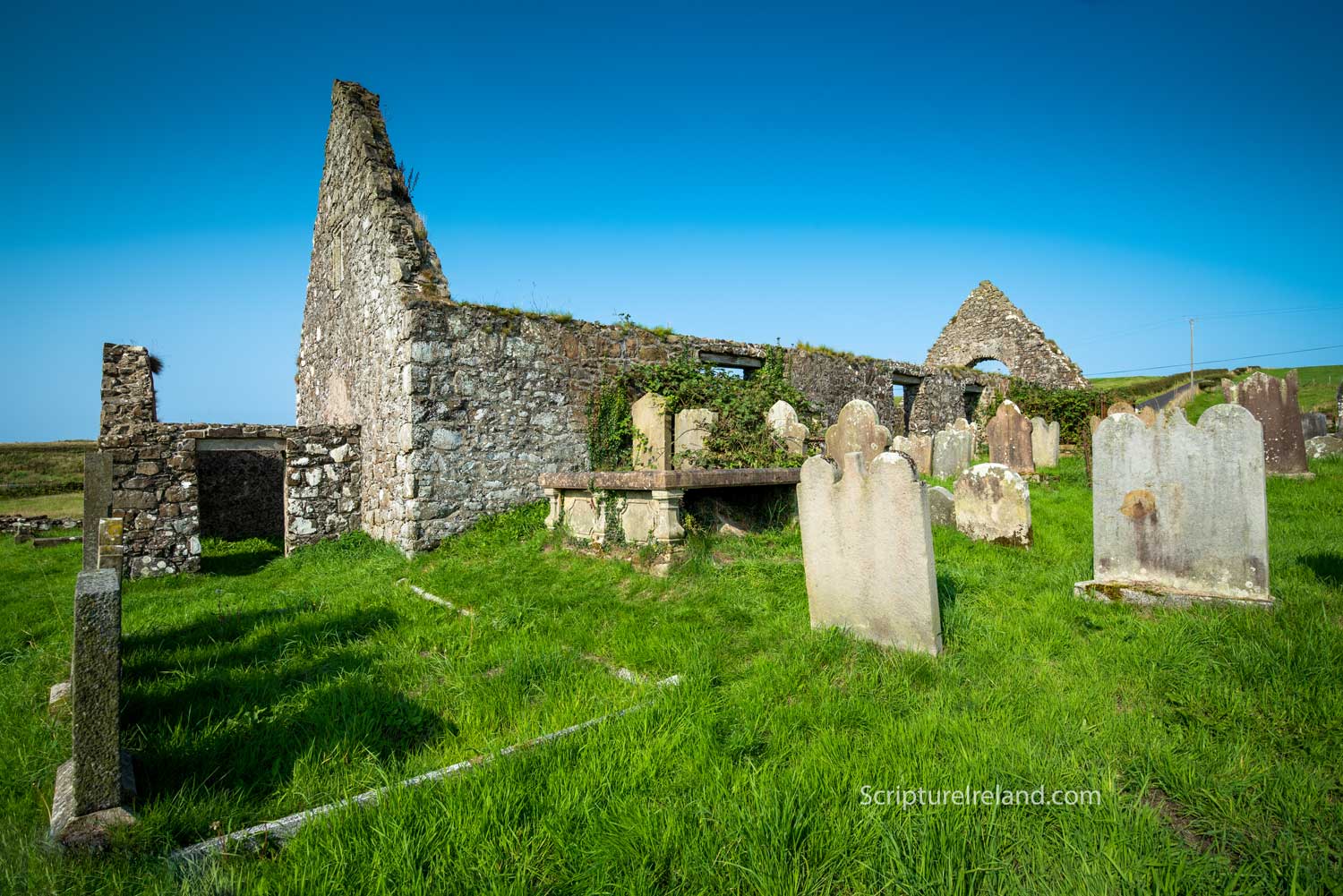 St Cuthbert's church served the Parish of Dunluce from 1622-1821, when the new Church of St. John the Baptist was built in Bushmills. It originally had a thatched roof, but as was the custom, it was then unroofed and the contents sold at auction.
The graveyard surrounding the church includes the remains of some sailors and noblemen who drowned when the ill-fated Spanish Armada ship, Girona, sank nearby in 1588, at what became known as Port na Spaniagh (or the Bay of the Spanish). It wasn't until 1967 that the wreck of the Girona was discovered by Belgian diver, Robert Stenuit.